Radon Gas in Utah: The Silent Killer
The only way to know if you have high levels of radon gas in your home is to test for it.
You can not see, smell, or taste radon, but your home may have harmful levels that can damage your lungs and lead to lung cancer.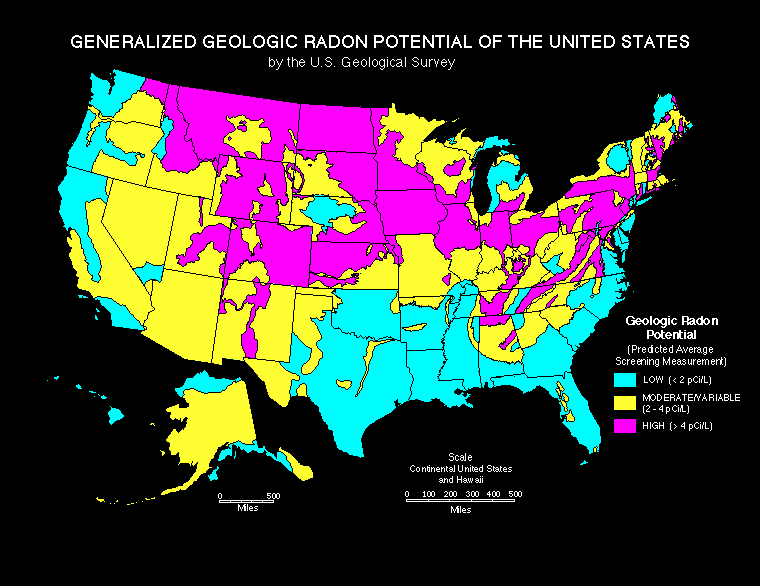 Surgeon General Health Advisory:
"Indoor radon is the second-leading cause of lung cancer in the United States and breathing it over prolonged periods can present a significant health risk to families all over the country. It's important to know that this threat is completely preventable. Radon can be detected with a simple test and fixed through well-established venting techniques." - January 2005
Testing is the only way to find out your home's radon levels:
​
The EPA and the Surgeon General recommend testing all homes with ground level or basement living for radon gas. Radon has been found in homes all over the United States. On average 1 in 3.5 homes in Utah have radon levels over the EPA's action level.
Radon comes from the natural breakdown of uranium in soil, rock, and water and gets into the air you breathe. Radon typically moves up through the ground to the air above and into your home through cracks and other holes in the foundation, crawlspaces, block mortar joints as well as seeping through the concrete. Your home can trap radon inside. Radon can also enter your home through well-water.
Any home can have a radon problem. This means new and old homes, well-sealed and drafty homes, and homes with or without basements. In fact, you and your family are most likely to get your greatest radiation exposure at home. That is where you spend most of your time.
​
If you find that you have high radon levels, there are ways to fix a radon problem. Even very high levels can be reduced to acceptable levels.
We provide the most accurate, fastest and most convenient short term Radon Test available anywhere in Northern Utah and around the Salt Lake Valley.
​​
Fast results - Generally within 1 hour after testing is completed.
48 hour tamper-proof test performed using a continuous radon monitor.
Fair, competitive prices.
A professional home inspector will perform the radon test.
​
Tests can be conducted separately for home owners or with a home inspection for home buyers.
​​​
We offer radon testing throughout Northern Utah in the following areas:
Ogden, Salt Lake City, Orem/Provo, Santaquin, Tooele, Morgan, Park City & Heber City.